Our Services
Physiotherapist in Vaughan
Say goodbye to pain – Book a consultation with a professional physiotherapist in Vaughan now!
Best Physiotherapist Clinic In Vaughan
At our physiotherapy clinic in Vaughan, we are committed to providing top-notch care to help our patients achieve their optimal physical health. Our team of experienced and licensed physiotherapists utilize the latest techniques and treatments to tailor personalized rehabilitation plans for each individual.
Our state-of-the-art facility and cutting-edge equipment ensure that our patients receive the highest quality of care. Furthermore, we have a track record of successful outcomes, with many satisfied patients who have seen significant improvements in their physical condition.
Trust us to help you on your journey to better health and schedule an appointment today to experience the best in physiotherapy care in Vaughan.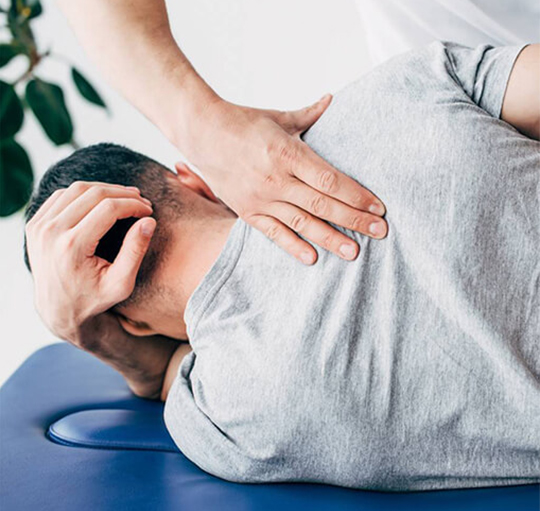 Years of Physiotherapy Experience
With years of hands-on experience in physiotherapy, our team has the expertise and knowledge to effectively diagnose and treat a wide range of physical conditions. Our therapists are highly trained and dedicated to providing personalized care to each patient, using the latest techniques and technology.
Whether you're recovering from an injury, managing chronic pain, or simply seeking to improve your overall physical health, you can trust that our years of experience will lead to effective and lasting results.
Contact us today to schedule your appointment and take the first step towards a healthier, happier you.
Specialized Physiotherapy Service
It is important to go with someone that is specialized and understands the nuances of a process such as this. A good physiotherapist is someone that is going to offer specialized experience throughout your appointment with them. This includes having a thorough understanding of how the body works and what is going to work best for you next. If that is what you are hoping for, you are going to appreciate the quality that comes along with a process such as this.
It's going to help intricately handle each step while treating your concerns. Vaughan Physiotherapy delivers affordable and high-quality healthcare. Physiotherapy treatment can include exercises, manual therapy and acupuncture. Overuse sports injuries outnumber acute, instantaneous injuries in almost every athletic activity. We are also specialized in physical treatments such as neck pain, spinal adjustment, pelvic pain, arthritis and headache. Our professional therapists are here to help you get back to health.
Customized Physiotherapy Services
It is the customization that is going to shine through when you are looking at going with MBS Fitness. It's not just about going through the motions with a specialist but also knowing they are committed to personalizing everything. This allows you to get things done the right way without having to compromise on what works and what does not. Your body is going to thank you for this and that is what this team is all about. Customization is what makes things easier on your body and ensures each appointment holds value over time. See the effective treatment plan and call MBS Fitness today.
We offer a wide range of services of benefit to patients with heart disease, sports injury, chronic injuries, repetitive strain injuries and postsurgical needs.
Start Feeling Better Today!
Are you tired of living with pain or limited mobility? It's time to take control of your health and start feeling better today. Our expert physiotherapists in Vaughan are dedicated to providing personalized care and effective solutions for a wide range of physical conditions.
With the latest techniques and technology, we'll work with you to develop a treatment plan tailored to your unique needs and goals.
Don't wait any longer to start feeling your best. Book your appointment with us today and take the first step towards a healthier, happier you.