Our Services
Physiotherapist in Vaughan
Best Physiotherapist In Vaughan
Finding a world-class physiotherapist in Vaughan is all about setting high standards. This includes going for a professional with years of qualified experience, passion, and a high level of care throughout the treatment phase. This is where MBS Fitness stands out as an industry leader in the region. MBS Fitness provides you with a team of specialists that have been doing this for a long time and is an established treatment option for those who want the best. We offer physical therapy treatment with tools and techniques.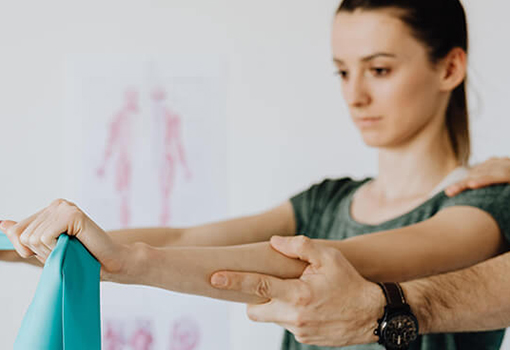 Years of Physiotherapy Experience
It all starts with expertise and understanding that you are going with someone proven. Regardless of what you are dealing with, the specialist here is going to take the time to go through each detail to personalize the treatment. This includes coming up with a complete assessment of the body to get a better read on what should be done next. This is due to the skilled team's expertise and how long the specialists have been working on fine-tuning their process. Physical therapists play an important role in health and disease prevention. Working with your physiotherapist increases your quality of life. At MBS Fitness, we place our focus on both prevention and rehabilitation.
Specialized Physiotherapy Service
It is important to go with someone that is specialized and understands the nuances of a process such as this. A good physiotherapist is someone that is going to offer specialized experience throughout your appointment with them. This includes having a thorough understanding of how the body works and what is going to work best for you next. If that is what you are hoping for, you are going to appreciate the quality that comes along with a process such as this. It's going to help intricately handle each step while treating your concerns. Vaughan Physiotherapy delivers affordable and high-quality healthcare. Physiotherapy treatment can include exercises, manual therapy and acupuncture. Overuse sports injuries outnumber acute, instantaneous injuries in almost every athletic activity. We are also specialized in physical treatments such as neck pain, spinal adjustment, pelvic pain, arthritis and headache. Our professional therapists are here to help you get back to health.
Customized Physiotherapy Services
It is the customization that is going to shine through when you are looking at going with MBS Fitness. It's not just about going through the motions with a specialist but also knowing they are committed to personalizing everything. This allows you to get things done the right way without having to compromise on what works and what does not. Your body is going to thank you for this and that is what this team is all about. Customization is what makes things easier on your body and ensures each appointment holds value over time. See the effective treatment plan and call MBS Fitness today.
We offer a wide range of services of benefit to patients with heart disease, sports injury, chronic injuries, repetitive strain injuries and postsurgical needs.
Quality Facility
It's important to choose a professional therapist that has been doing this for a long time while also looking into the facility where you will be receiving proper treatment in. The reason for going with our professional team is knowing the quality will be there from day one. This includes how well-kept the facility is and how it all works out for you. As soon as you walk through the front door, you will know this is the real deal. This is a facility that is managed with a lot of care and is going to look the way you want it to. If it is time to go with the best physiotherapist in Vaughan, you will want to start with MBS Fitness. This is a one-stop option that is going to yield quality results as soon as the process begins. To book an appointment or to learn more, call MBS Fitness at 415-525-6231.