Our Services
MASSAGE
THERAPY

IN VAUGHAN
PREMIUM MASSAGE IN VAUGHAN
When it's time to get the best massage in Vaughan, you will want to choose a specialist that is seasoned and understands the intricacies of the human body.
If that is what you are after, no one does it better than MBS Fitness in Vaughan. This is a one-stop option for those who want high-quality results and want them as soon as possible.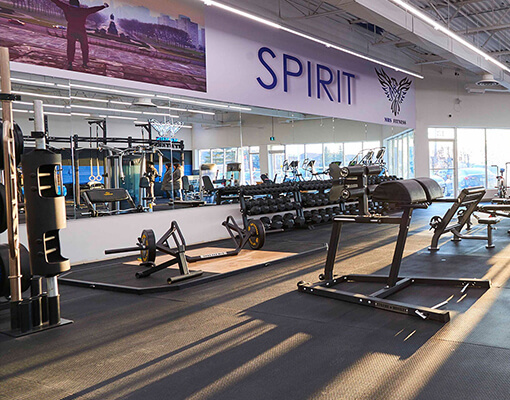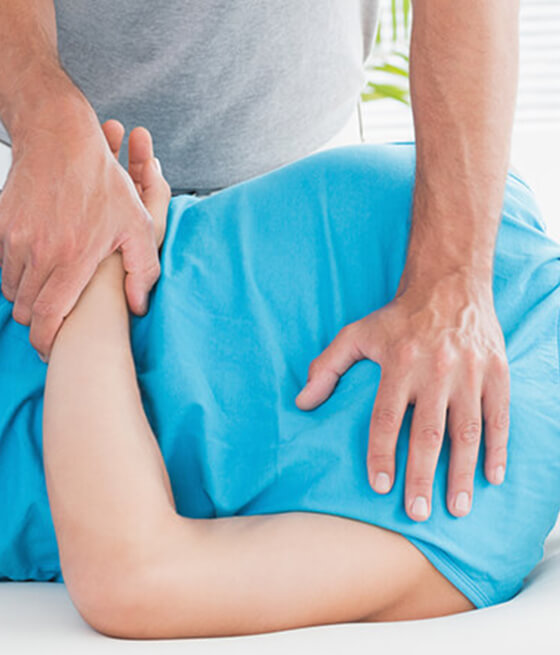 WORLD-CLASS MASSAGE SERVICES
It all starts with premium-grade massage services in Vaughan that are fine-tuned to help a person's long-term needs. This includes a wide array of techniques that have been learned over the years and applied with incredible skill.
Massage therapists can work with patients of all ages and will ensure things are done with care. This provides peace of mind to those who want to make sure their body is in good hands. This includes assessing what works and what does not.
DECADES OF EXPERIENCE
You will always want to go with professionals that are experienced and will put in the time to better understand what your body needs as time goes on. It is not just about the short-term but also the long-term. You are going to want professionals that will put in the hard work to meet your requirements to a tee.
This is what you are going to get with MBS Fitness and why it's the first name that should be on your lips. You are going to be dealing with a massage therapy expert of Vaughan that is experienced and continues to work on their techniques.
CUTTING-EDGE TECHNIQUES
It is the techniques that are going to shine through when it's time to get a massage in Vaughan. You are not going to want to settle for a solution that does not work on the root cause of your issues. This is why more and more people are leaning towards solutions such as these. You are going with a specialist that is ready to assist at a moment's notice and is going to tailor everything to your body. This is with the help of new-age and traditional techniques to create a balanced strategy. You will immediately see results and it will only get better with time.
TAILORED MASSAGE
Most people are going to want a best massage in Vaughan that is comforting and helps alleviate underlying issues. If that is the goal, it's best to choose a team that has been doing this for a long time. You are going to see appreciable results with a professional team that understands how to customize the process down to the last detail. This includes offering a tailored session as soon as the first appointment begins.
HIGH-QUALITY MASSAGE SERVICES
This intricate planning is a big reason for going with MBS Fitness when it's time to choose the best option for your body. Getting a high-quality massage in Vaughan is always going to start with MBS Fitness. This is a team that is ready to put in the hard work and is going to handle each step in the process with a high level of care. To get started with this team, call 647-524-4690.
Registered Massage Therapist Vaughan
Whether you're dealing with a specific health condition or simply want to improve your overall well-being, our registered massage therapists can help. From deep tissue massage to relaxation massage, we offer a range of services that can be tailored to meet your unique needs.
Don't settle for anything less than the best when it comes to your health and wellness. Book an appointment with one of our registered massage therapists today and start your journey to optimal health.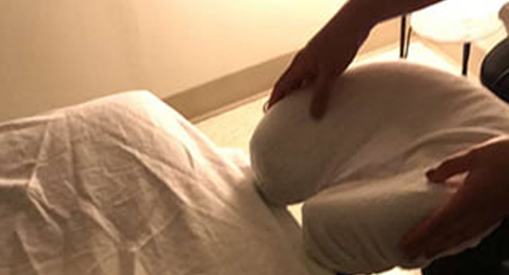 Vaughan Massage Packages:
At MBS Fitness in Vaughan, we believe that everyone deserves to experience the benefits of massage therapy. That's why we offer a range of massage packages that are designed to be affordable, convenient, and effective.
Our massage packages are tailored to meet a variety of needs and budgets. Whether you're looking for a quick and affordable relaxation massage or a more comprehensive package that includes multiple sessions, we have a package that will meet your needs.
We understand that life can be busy and stressful, which is why we make it easy to book your massage appointments online. Simply choose the package that's right for you, select your preferred date and time, and you're all set.
Experience the benefits of massage therapy for yourself with one of our affordable massage packages. Book your appointment today and start feeling your best.  
Contact us for Best vaughan massage therapy
If you're looking for a massage therapist in Vaughan, you have plenty of options to choose from. But not all massage therapists are created equal. At our massage therapy center, we pride ourselves on providing top-quality services that will leave you feeling relaxed and rejuvenated.
Our team of licensed massage therapists is trained in a variety of techniques, including deep tissue massage, Swedish massage, hot stone massage, prenatal massage, and more. We take a personalized approach to each client, taking the time to understand your specific needs and concerns so that we can tailor our services to meet them.
Whether you're dealing with chronic pain, recovering from an injury, or simply looking to unwind after a long week, our massage therapy center is the perfect place to escape from the stresses of everyday life. Book your appointment today and discover the benefits of massage therapy for yourself.
FAQ on Massage in vaughan
1.

What are the benefits of massage therapy?

Massage therapy has many benefits, including reducing muscle tension and pain, improving circulation, reducing stress and anxiety, promoting relaxation, and boosting the immune system.

2.

How long does a massage session last?

The length of a massage session can vary depending on the type of massage and the client's preferences. A typical massage session lasts between 60 and 90 minutes, although shorter or longer sessions may be available.

3.

How often should I get a massage?

The frequency of massage therapy depends on your individual needs and goals. Some people may benefit from weekly sessions, while others may only need monthly or occasional sessions. Your massage therapist can help you determine the best frequency for your needs.